Earthquake Insurance in the Bay Area, including Benicia and Vallejo, CA
Jeffrey Wong Insurance Protecting your Home from the Damage of Earthquakes
The threat of an earthquake is an everyday possibility in Northern California and a reality overlooked by many when insuring their home or business. Quakes induce significant costs when houses or other structures are in their way. While there is little we can do to mitigate the earthquakes themselves, we can offer the financial security you seek.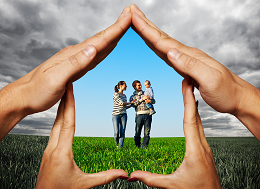 At Jeffrey Wong Insurance Agency, we know that structural damage can be just around the corner on any given day. Protection is a necessity in the Bay Area and we are equipped to make sure that Bay Area residents have that protection. Foundations, plumbing systems, windows, flooring, and more all stand to be damaged by seismic activity. Earthquake can erode the integrity and safety of home, whether immediately or over time. This type of erosion is difficult to spot and often very costly to stop and repair reactively when it becomes evident to homeowners. Make the first move and let us find the policy to avoid permanent damage to your assets and your wallet.
As fellow Californians, we can help you stay aware of the state of your home and help you protect it no matter what. Contact us today to discuss how we can help develop a plan that's right for you.
Jeffrey Wong Insurance Agency looks forward to providing Earthquake Insurance for residents around the Bay Area, including Benicia, Vallejo, Concord, Fairfield, San Jose, and Walnut Creek, CA.