About Our Agency
Why Jeffrey Wong Insurance?
Specialties
As a part of one of the largest insurance brokerages in the greater Bay Area, JW Insurance Agency has the luxury to proactively seek the best route for you among our wide variety of 35 carrier options.

We specialize in providing a comprehensive insurance program, by offering the following lines of insurance: auto, home, business, umbrella, life, and financial services.
History
Since 2004, Jeffrey Wong Ins. Agency has been a leading provider in auto, home, business, and life insurance. We provide individuals and businesses with financial security, and, most importantly, peace of mind. Our clients have worked hard to build their assets, and we pride ourselves on providing them with a customized plan that best fits their individual needs.
Meet the Business Owner
Jeffrey W.
Business Owner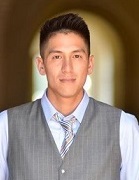 As owner of JW Insurance Agency, Jeffrey Wong is involved in all aspects of the agency operations, including - marketing, sales, and business development. Jeffrey started working in the insurance industry at age 21 as a Farmers Insurance agent. He earned many of the Farmers Insurance achievements clubs, including - Toppers Club and Championship.
After 9 years with Farmers, Jeffrey started an independent brokerage, now JW Insurance Agency. His agency has over 35 companies to help serve his clients. Jeffrey holds a Bachelor of Science in Business Administration, and a Masters of Arts in Leadership from Saint Mary's College of CA. He serves the Benicia and Vallejo communities as a tennis mentor/coach. He is also the founder of the non-profit called "Honors Tennis," which is a program that seeks to decrease drop out rates by encompassing, tennis, fitness, and leadership skills.
Contact Jeffrey Wong Insurance today to learn more!