Client Testimonials
---
The biggest advantage of working with an independent agent is our dedication to you as customer. We take the time to know your story and keep an active dialogue on your policy. Below are testimonials from clients who have learned this difference by working with the Jeff Wong Insurance Agency. If you want to learn more, feel free to contact us with any questions.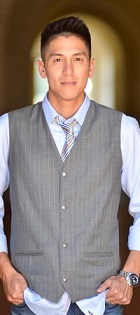 ---
Gilbert W–"I've known Jeff for awhile and I must say that Jeff is a great guy to work with. He will do whatever he can to help you out and ensure that you are receiving the best value and services possible. I am extremely happy with my experience as a client of his agency and with the benefits that he has provided. His professionalism and passion for his work is second to none. I would recommend all of my family and friends to Jeff for any insurance needs and purposes."
---
Scott E.–"The attention to detail with which Jeff and his staff perform both customer care and techincal execution of the needs of their clients is alone worthy of a five star review. The issues that arrise in insurance can be time consuming, tedious and often complex, yet, the responsible yet warm, professional yet personal attitude that Jeff maintains as an agent feels like a trusted neighbor as well as an experienced representative for both client and industry."
---
Krystie K. (Vallejo, CA)–"Jeff has always been available for me and my client referrals. I love that I have someone competent, efficient and looking out for me and my clients. Most recently, I have referred a friend with insurance issues at 7:45am on a Saturday and he responded within 1 minute that he could take care of it no problem. His cutting edge and willingness to work and help people allows him to write policies even at 7:45am on a Saturday. If you are reading this I highly recommend giving Jeff and his team a call."
---
Melanie V.–"We have car, house and business insurance through Jeff. He is always prompt to reply to any request we have. We adjusted our auto insurance so our son was listed only as a temporary driver, only to call 6 weeks later to have Jeff back up to put our son back on as a full driver. Both request completed promptly and professionally. We highly recommend Jeff's insurance agency!"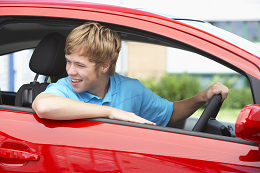 ---
Cari W.–"My son Jeff has been doing insurance for the past 12 years. He has done an excellent job with my home and car insurance needs. I appreciate his personal service and all the money he saves me every year!"
---
Brandon C.–"Jeff helped to provide a great alternative to Geico raising my auto rates. It was very easy and quick to make the switch."
---
Gary C.-"I have been with Jeff for years now and he has done a great job with my insurance. I always recommend him to my friends and families whenever I get a chance because I want them to get the same great service I get."
---
Jordan B. (Vallejo, CA)–"Best insurance agent around!! Jeff is very honest and very professional. He can get you the best rates with the best coverage. I currently have three vehicles, my home, and life insurance with Companion Insurance. Give Jeff a call!!"
---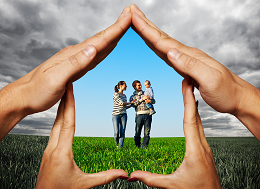 Hong N. (Fremont, CA)–"I have been a client of Jeff for the last four years. He has saved me a tremendous amount of money on my auto and home insurance. In addition, he spends ample time to explain the different types of insurance available and its benefits. Jeff also became my financial advisor and has helped me invest in mutual funds and life insurance. His expertise and attention to detail is greatly appreciated. If you need to save money on your insurance policies, I highly recommend getting a quote from Jeff."
---
Kristina C. (San Jose, CA)–"Jeff has been handling my car insurance for years and I couldn't be more pleased! Jeff has always taken the time to find me the right coverage and at a price that was very competitive to other companies. Jeff is knowledgeable, dependable, and the customer service is outstanding! I highly, highly, recommend!"
---
Karen G. (Vallejo, CA)– "Jeff was really professional and knowledgeable about home and car insurance. He gave us several really great options. He offered us better coverage and value. We left AAA and Allstate and will never go back. Thanks Jeff!"
---