The Bay Area's Premier Source for Home, Auto and Life Insurance located in Benicia, CA
---
Jeffrey Wong Insurance Agency
We're a locally owned and operated agency in Benicia delivering comprehensive insurance and risk management solutions to individuals, families, and businesses. We serve the Bay Area of California with broad, flexible products and personalized services, and are proud to be a part of our service communities. Our team of agents assesses clients' needs, goals, and unique situations to identify the right coverages. This team creates policies that wholly protect with minimal costs and unbeatable value.

As an independent agency, we work with different carriers to bring our clients the best selections of coverages and policy options. As a result, our programs are vast and diverse, offering each client the opportunities he or she needs to find the best solutions. We adapt these programs to the needs of individual clients and their personal story.
---
Products and offerings
Home, auto, and life are among the programs that our clients choose most frequently. Our other personal programs include recreational vehicle and personal umbrella insurance. We are also proud to now offer retirement benefits. For more on our personal programs, see our personal insurance page. For businesses, our commercial coverage program is frequently chosen and contains coverages that provide a strong base of protection for any commercial operation. We also offer programs for specific industries, each containing coverages that suit any enterprise within a multitude of industries.
We combine policies for maximum benefit, the most commonly combined policies being home and auto. See our home & auto page for more information and/or speak with an agent. Whether it's business policies, personal policies, or a mix of personal and commercial policies, we'll design a combination that helps you save and that makes extended coverage options most available.
---
How we operate
We believe in giving each client the most value and the best insurance experience possible, so we hone services to make the insurance experience better. On top of our products, these services make insurance a sound investment with apparent benefits. We manage risk and claims and exceed in providing ongoing education on your specific coverage. These services help clients reduce costs and have advocates in the events that claims are filed. They also help give clients the information they need in order to make the best decisions about their insurance, including making the best investments.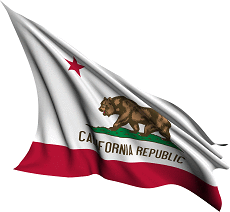 ---
We're fully available and clients can reach us whenever and however they need to reach us. Via text, email, phone calls, and/or one-on-one interactions, we're available.
Please contact us or give us a call to learn more or to get started. If you're ready to begin a policy, feel free to request a quote today.
---
Related Links: